The auction dedicated to antique furniture and old master paintings closed with € 1.3 million in turnover, during the three-day session of 12, 13, 14 April 2022.

The diversified proposal ranging from different eras of the antique world to various geographical areas, obtained the appreciation of collectors as well as of the market. The viewings of the online catalogue exceeding 150,000 are a further confirmation of the interest and participation of a large and international audience. Top lot of this auction week is the Portrait of a Young Man by Fra Galgario (€ 81,250), followed by the gold-ground by the Sienese Sano di Pietro Madonna and Child with saints and angels (€ 68,750) and the Saint John the Baptist by the Leonardo Maestro (€ 62,500). Excellent results were also obtained for Marten Rijckaert's Woodland Landscape (€ 50,000), Michel de Bouillon's still life and the late Mannerist Portrait of a Lady (both sold for € 25,000).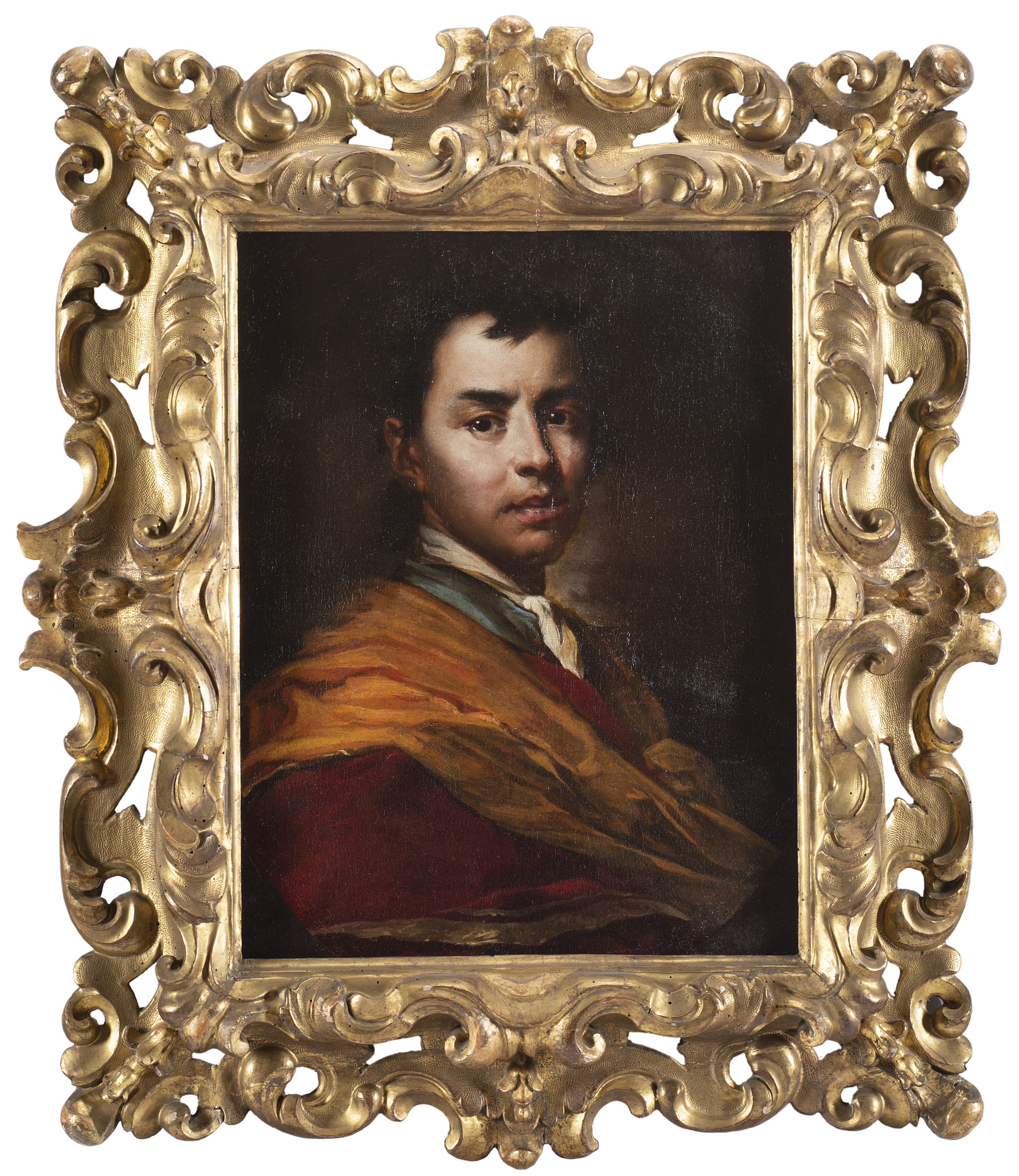 Lot 109 Vittore Ghislandi detto "Fra Galgario" (Bergamo 1655 - 1743)
Portrait of a young man Oil on canvas, 63x48.5 cm. Antique frame
Sold: € 81,250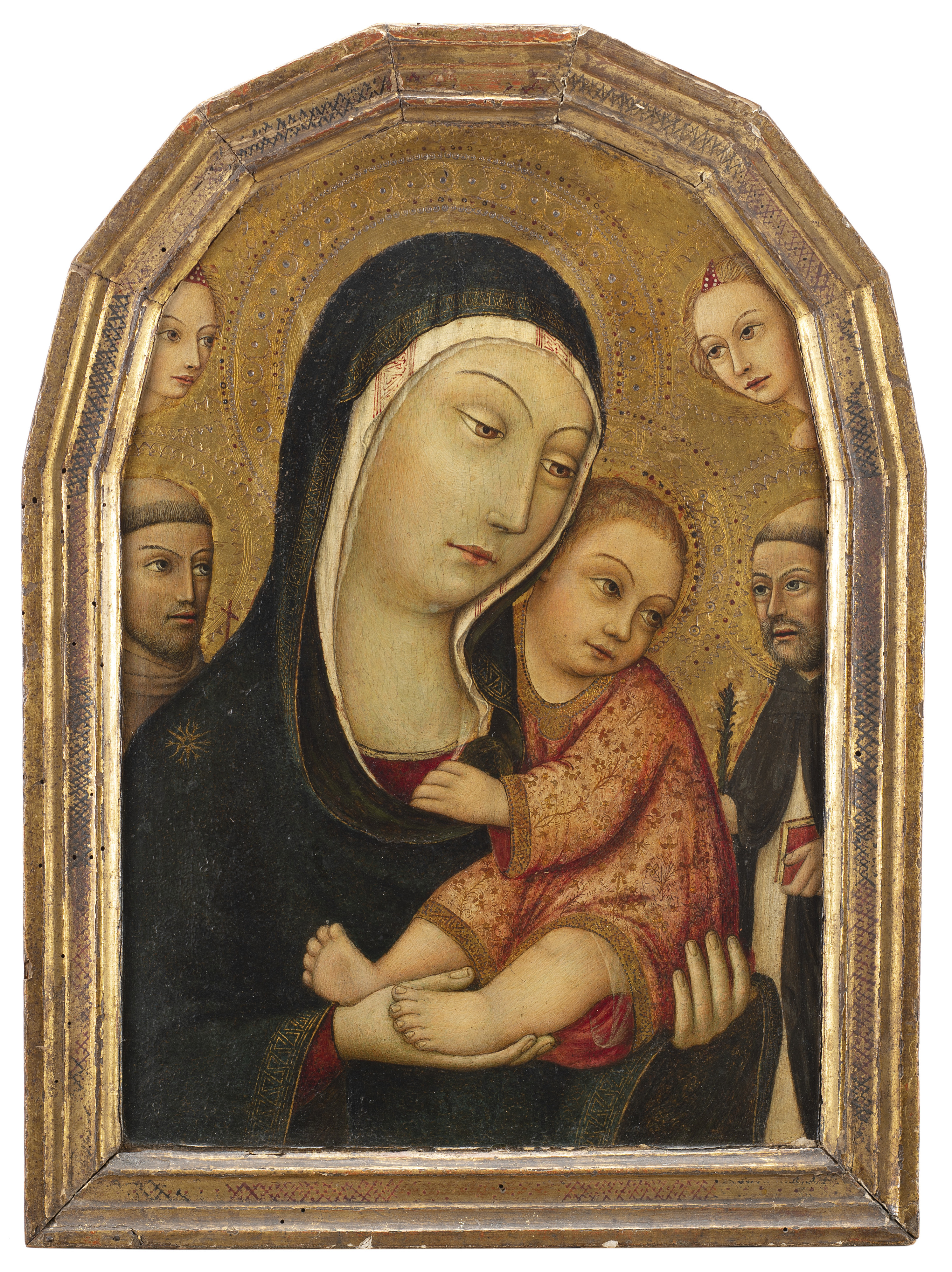 Lot 111 Sano di Pietro (Siena 1406-1481)
Madonna and Child, saints and angels
Tempera and gold on panel, 57.2x42.1 cm.
Sold: € 68,750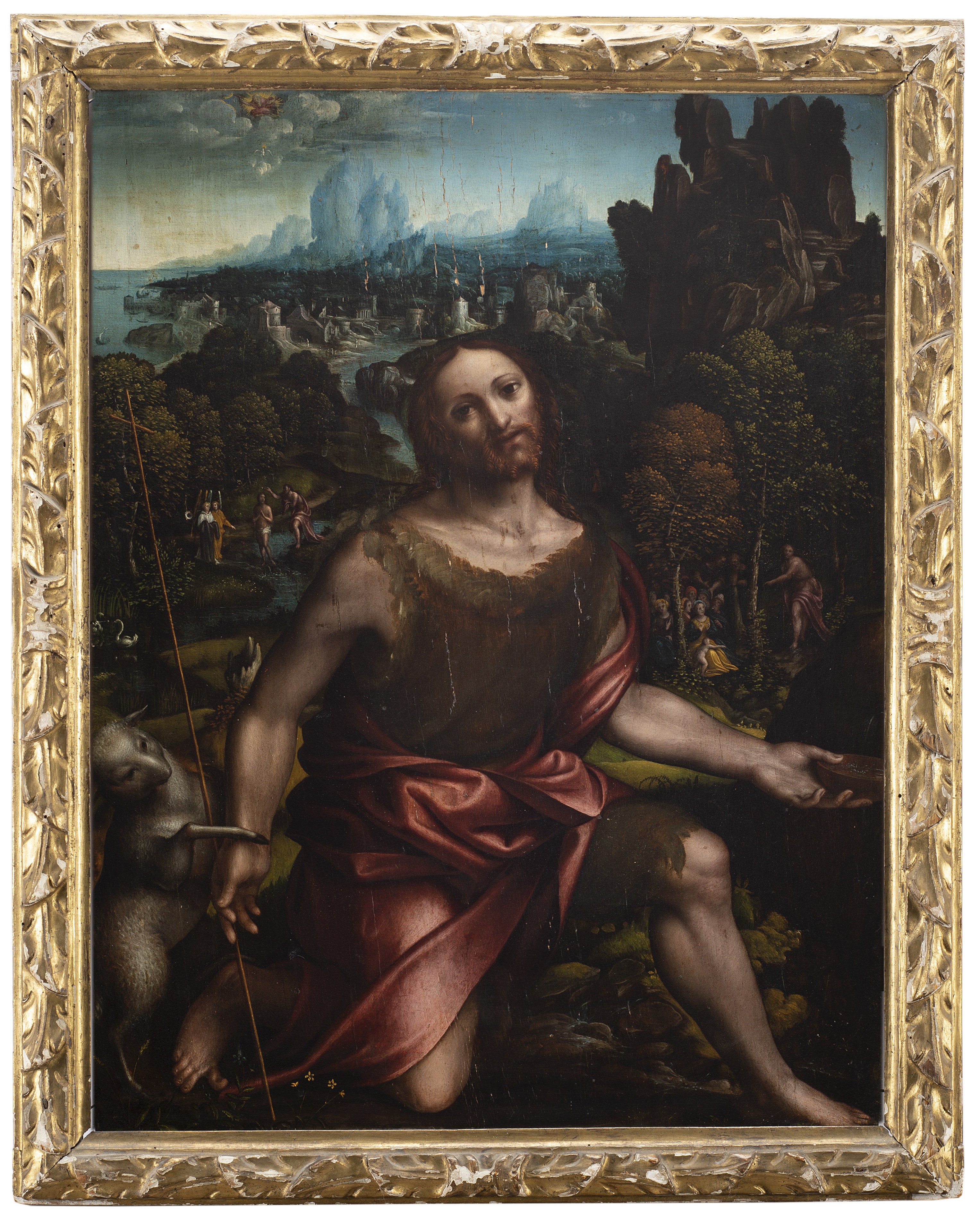 Lot 115 Leonardesque master, early 16th century
St. John the Baptist Oil on panel, 68x50.5 cm.
Sold: € 62,500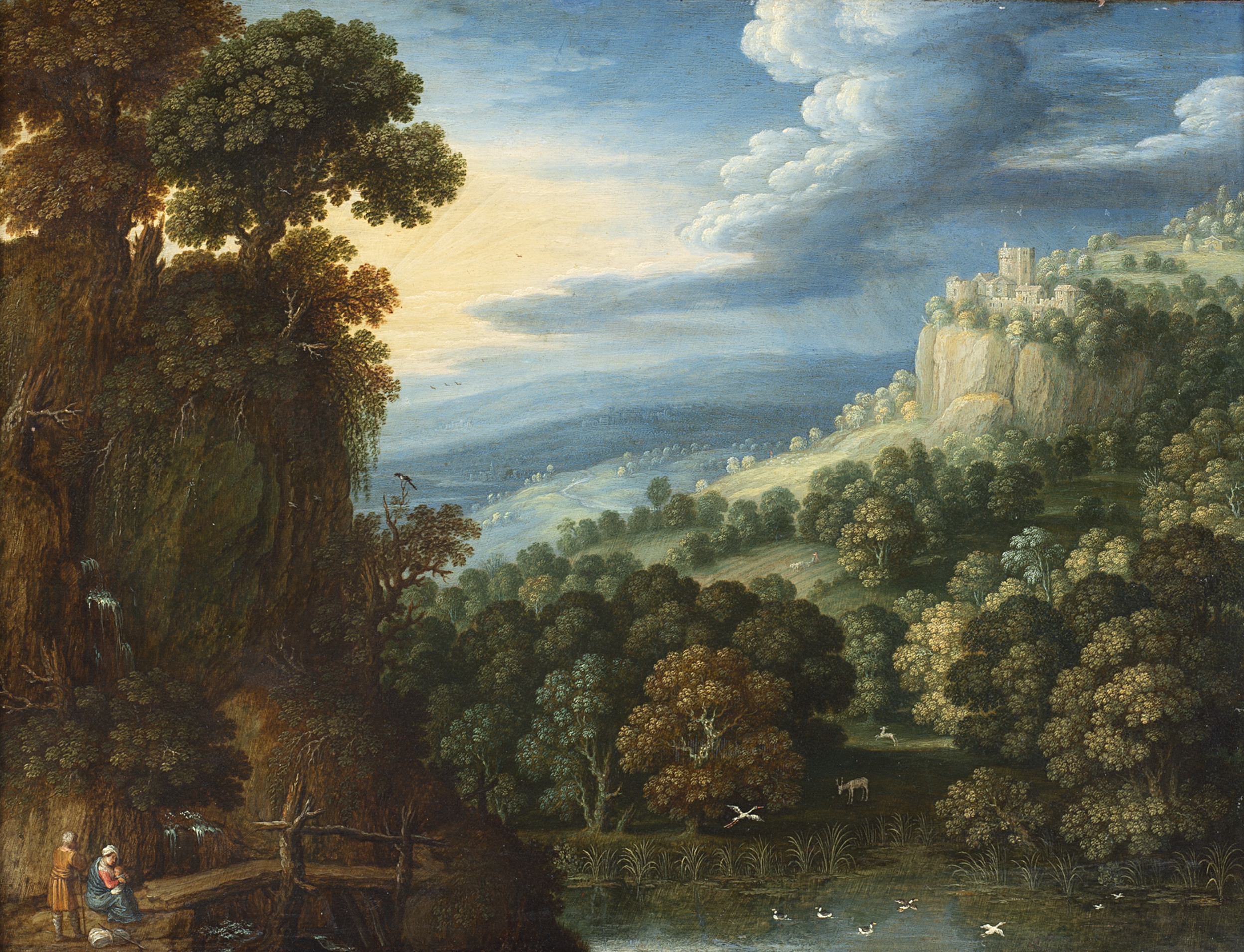 Lot 334 Marten Rijckaert (1587 - 1626)
Wooded landscape with Rest on the Flight into Egypt
Oil on copper, 22x35 cm.
Sold: € 50,000


In the furnishings section the pace was set by Italian furniture of the eighteenth century with the Genoese "diplomatica" desk (€ 25,000), the pair of commodes from southern Italy (€ 16,250), the group of three Venetian armchairs (€ 11,250) and the Roman fall-front desk decorated with the Rospigliosi family crest (€ 10,000). The highlight in the sculpture department, was the bronze Madonna and Child by Alessandro Algardi (€ 27,500).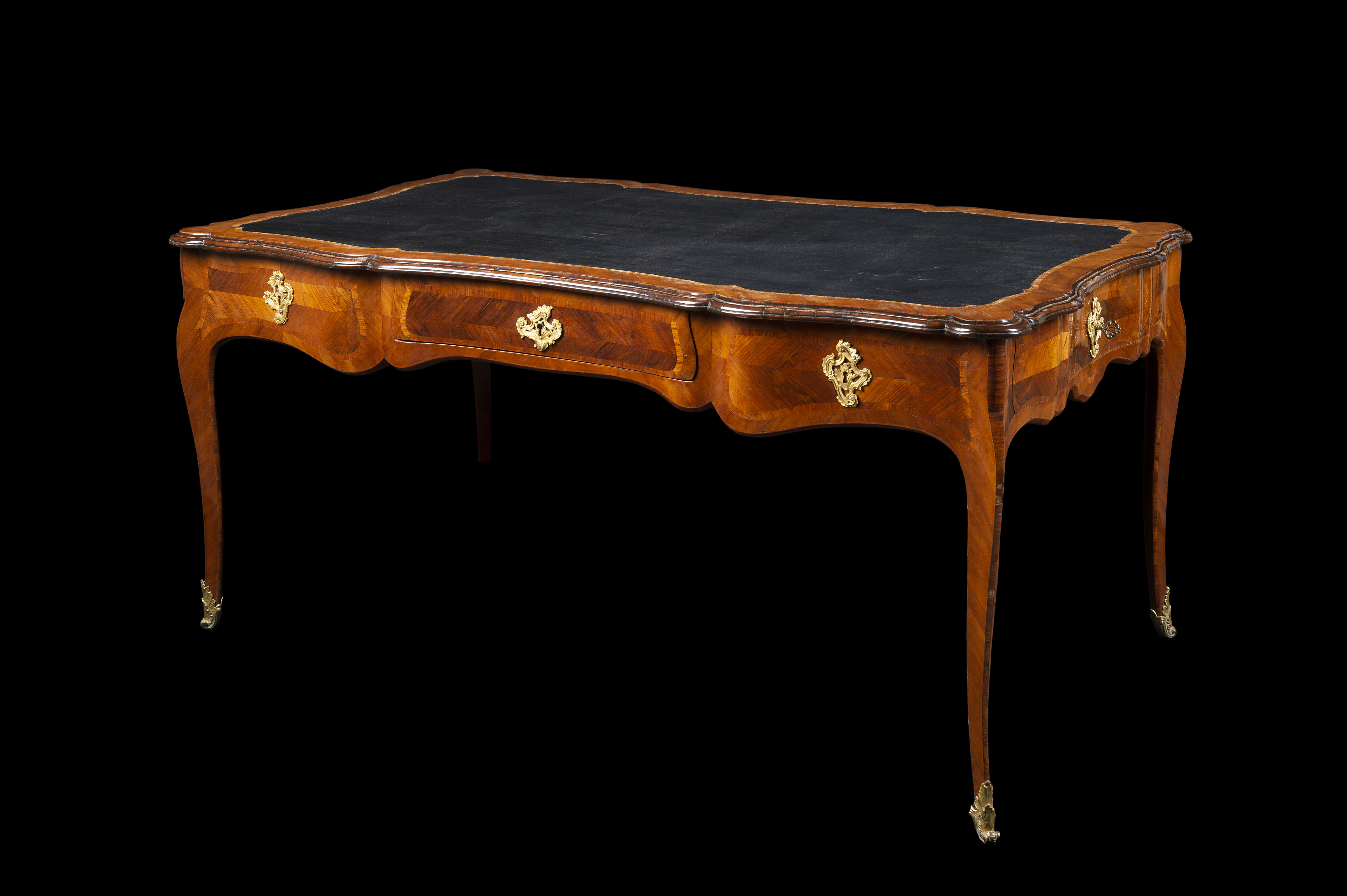 Lot 82 Louis XV veneered central desk.
Chiselled and gilded bronze mounts and leather top. Genoa, 1750-60 circa (cm 173x99x78,5)
Sold: € 25,000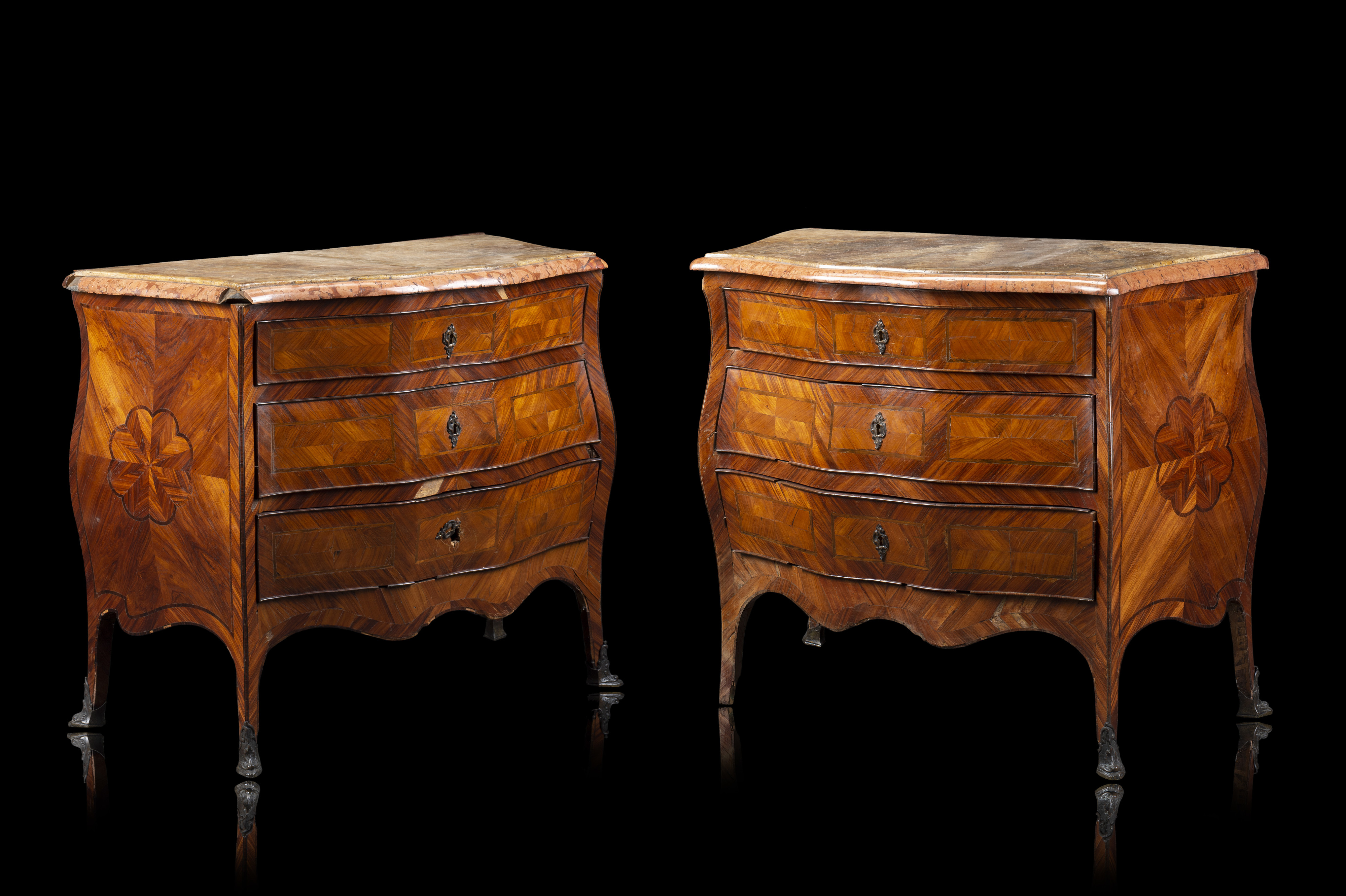 Lot 98 Pair of 18th-century Southern Italy veneered commode,
yellow onyx veneered top with Verona red marble edge (cm 99x83x53)
Sold: € 16,250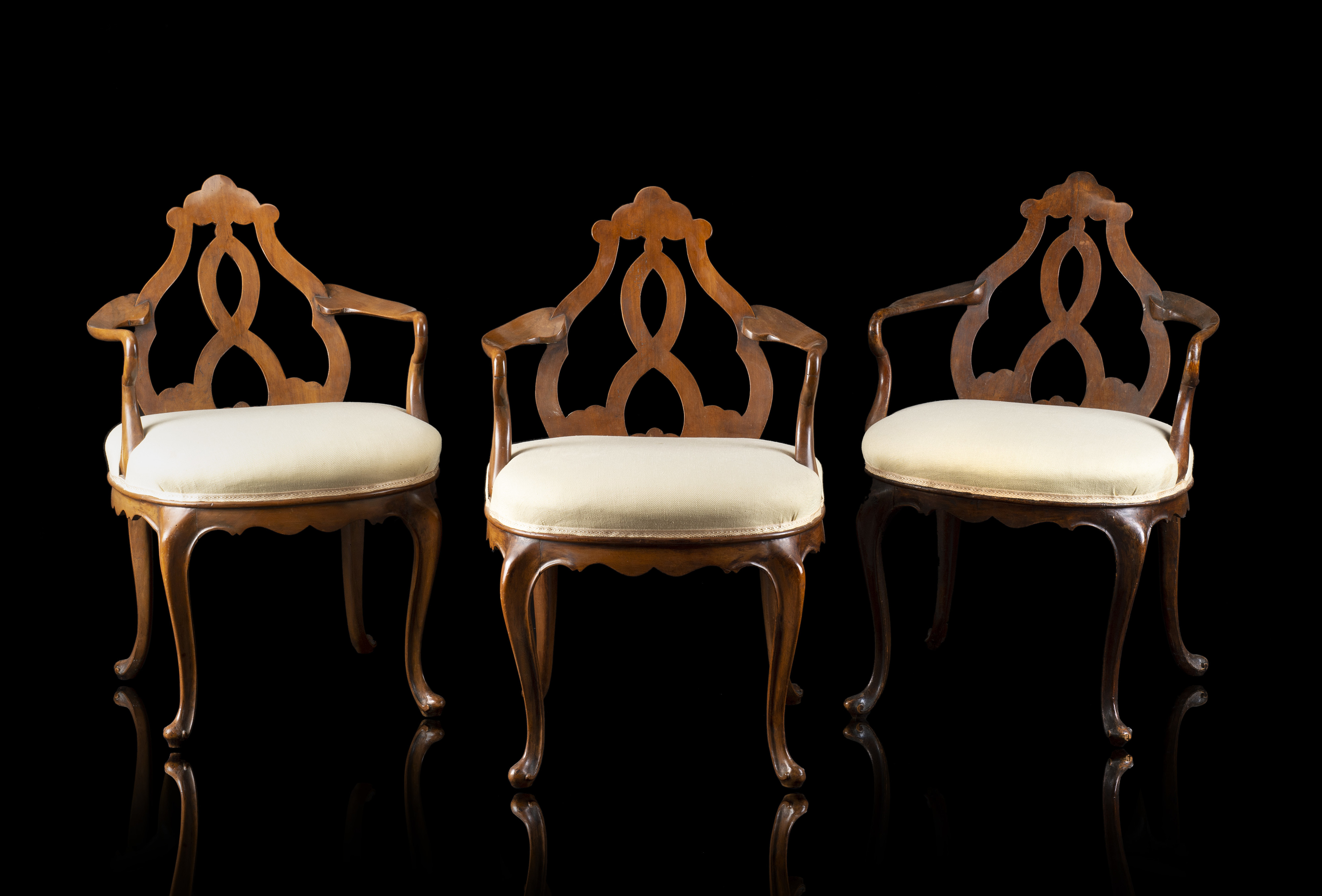 Lot 76 Group of three 18th-century Venetian wooden armchairs
Sold: € 11,250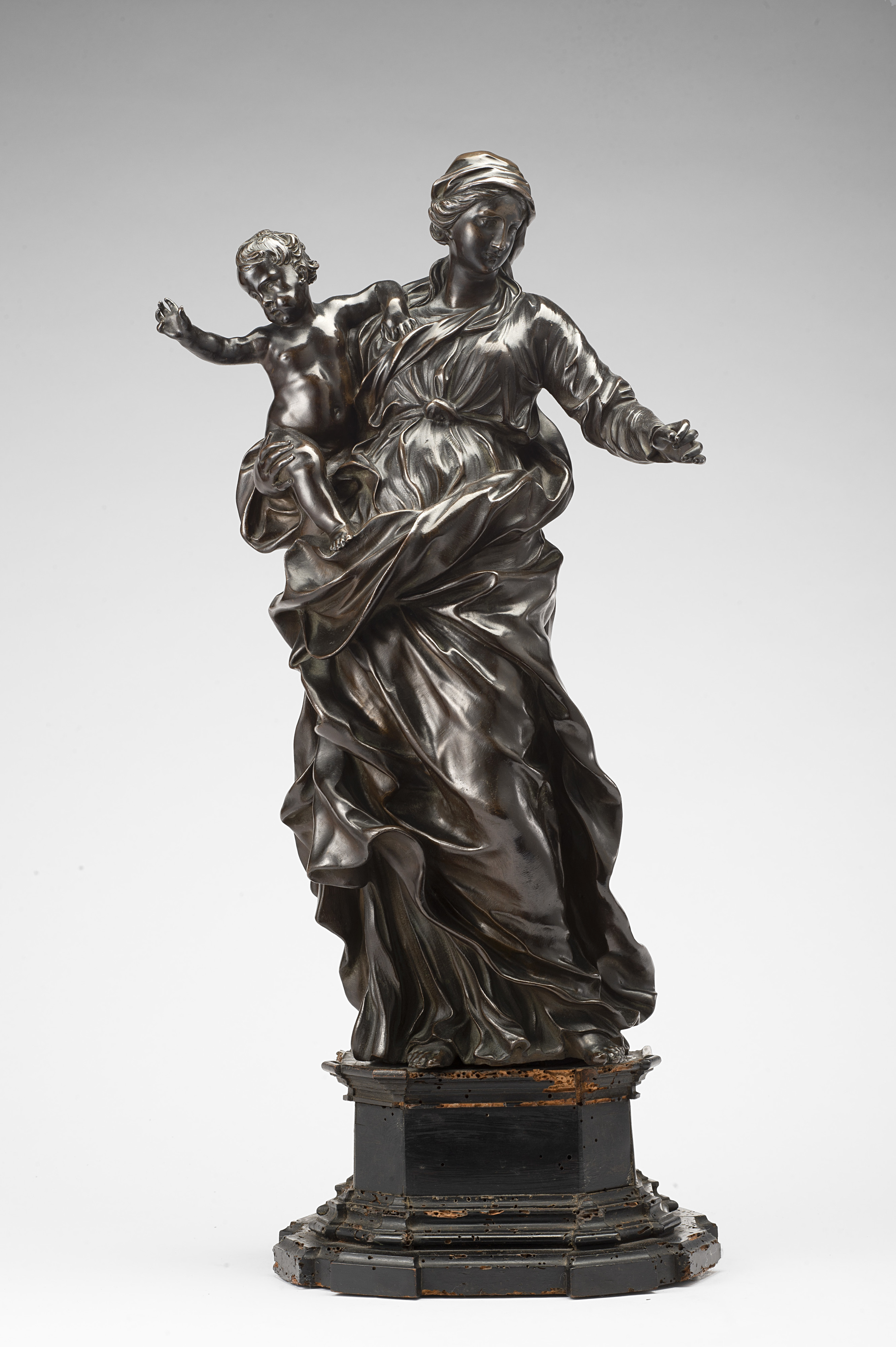 Lot 79 Alessandro Algardi (Bologna 1598-Rome 1654)
"Madonna and Child" bronze group on ebonized wooden base (h. 48 cm)
Sold: € 27,500

Also worthy of note are the refined French clock (€ 12,500), the pair of exotic birds painted on silk by Carlo Antonio Raineri (€ 12,500) and the lively bids on the peculiar collection of verre-peint, as well as the results for the Caucasian Sileh rug and the precious Ottoman prayer tapestry (both sold for € 10,000).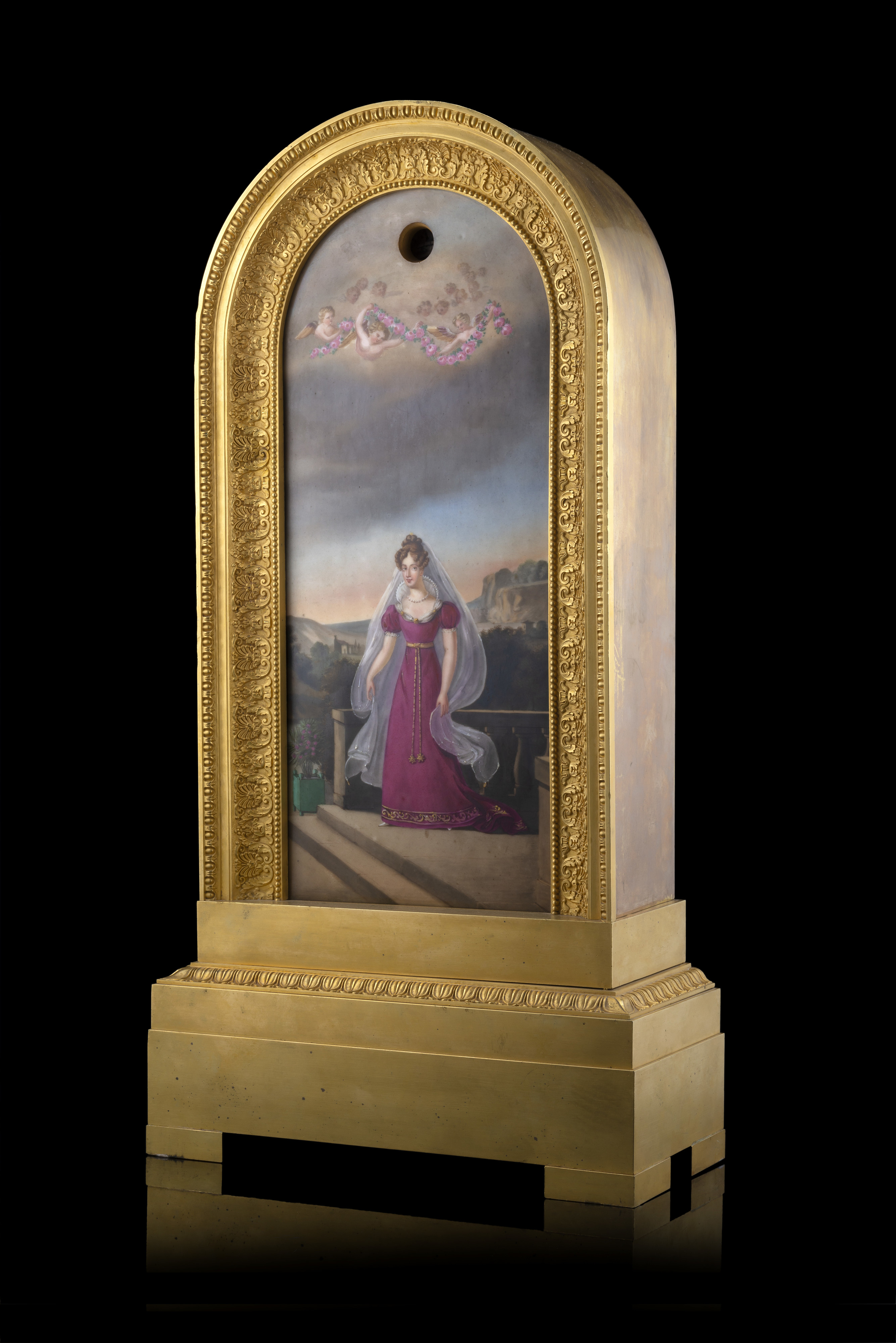 Lot 77 Gilt bronze and porcelain arched shaped clock.
The dial is composed of a porcelain plate depicting HRH Maria Carolina Duchess of Berry (1798-1870)
France, 1825/1830 (cm 59x30x13,5)
Sold: € 12,500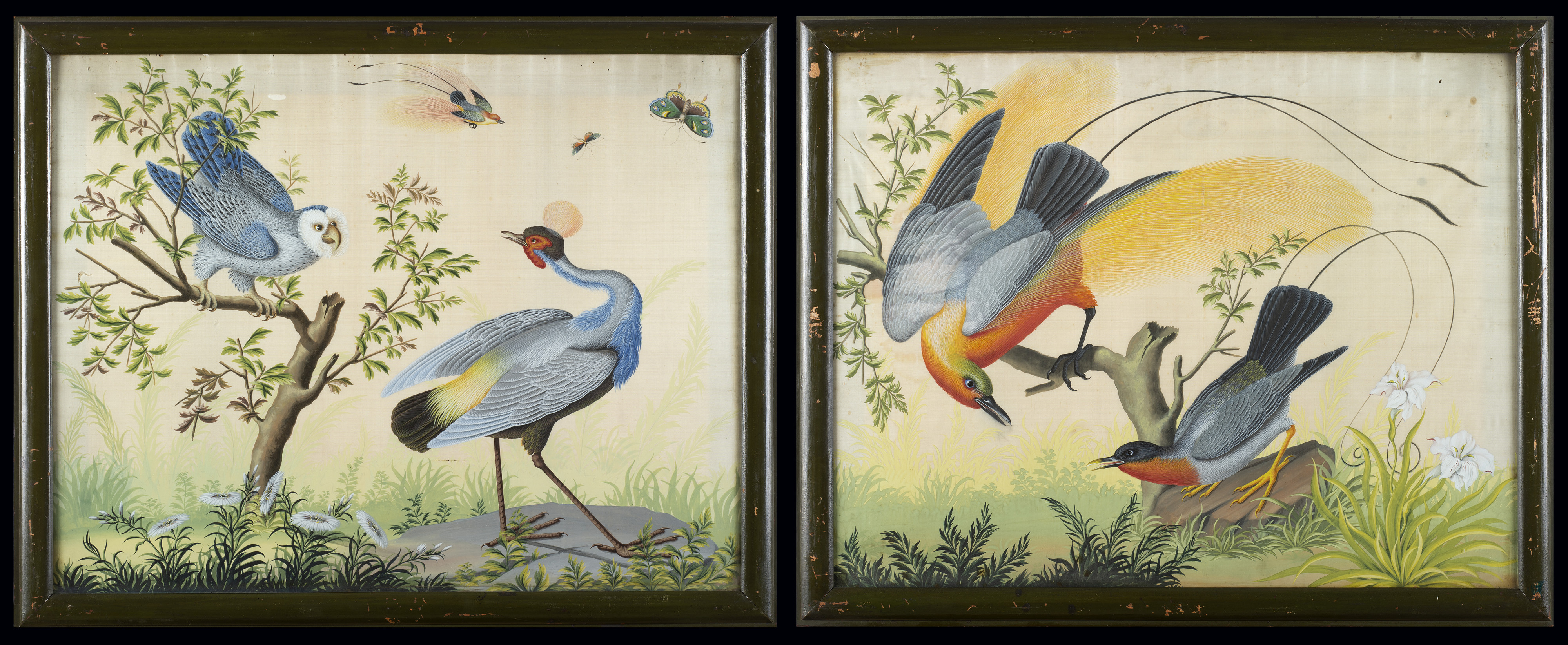 Lot 64 Carlo Antonio Raineri (1765 -  1826)
"Exotic birds" pair of silk paintings (cm 53x69). In frame
Sold: € 12,500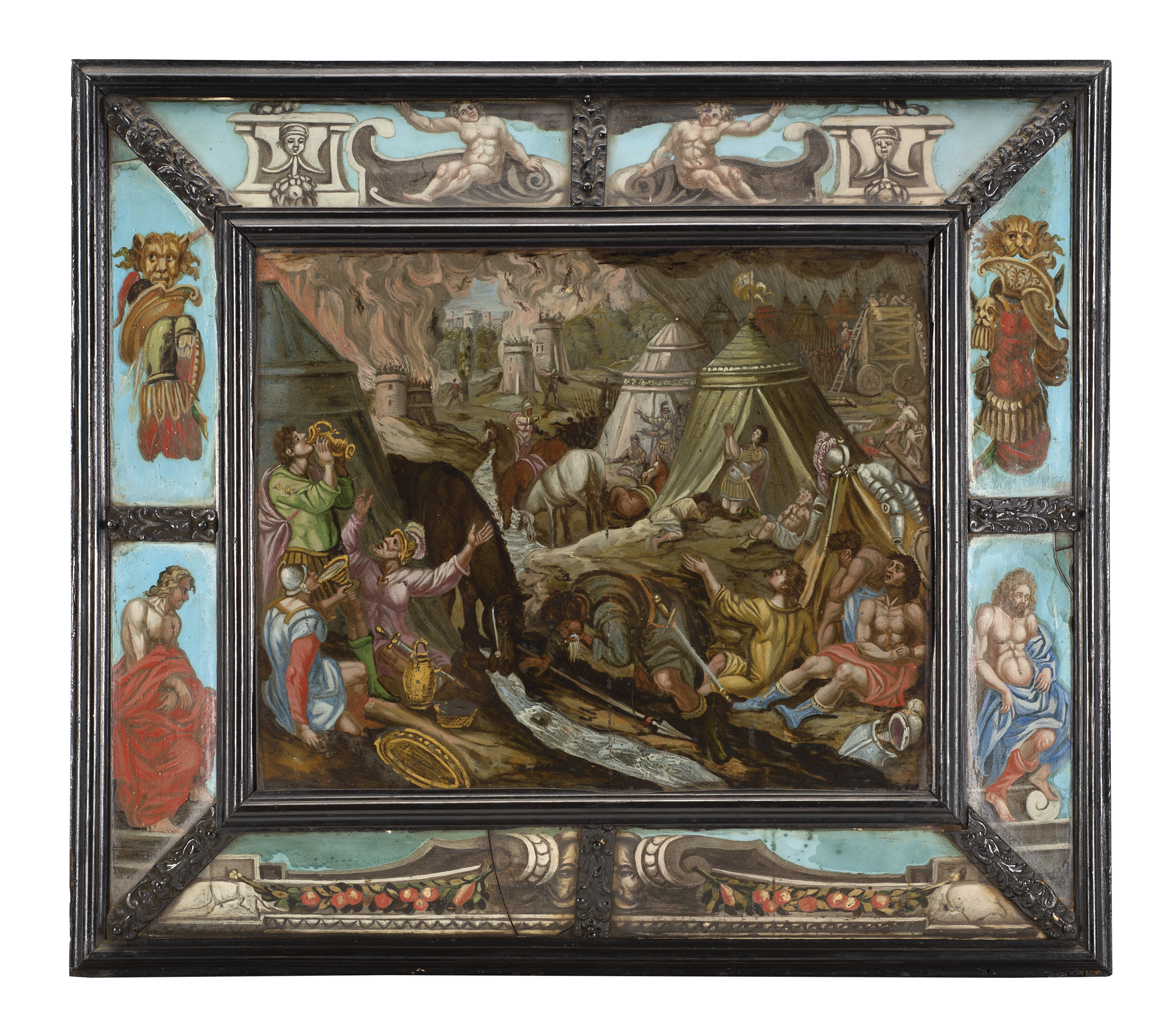 Lot 225 School of the 17th century "Military camp" verre-peint (cm 23x28)
In lacquered wooden frame decorated with mirrored and painted glass (cm 39x44,5x5)
Sold: € 3,250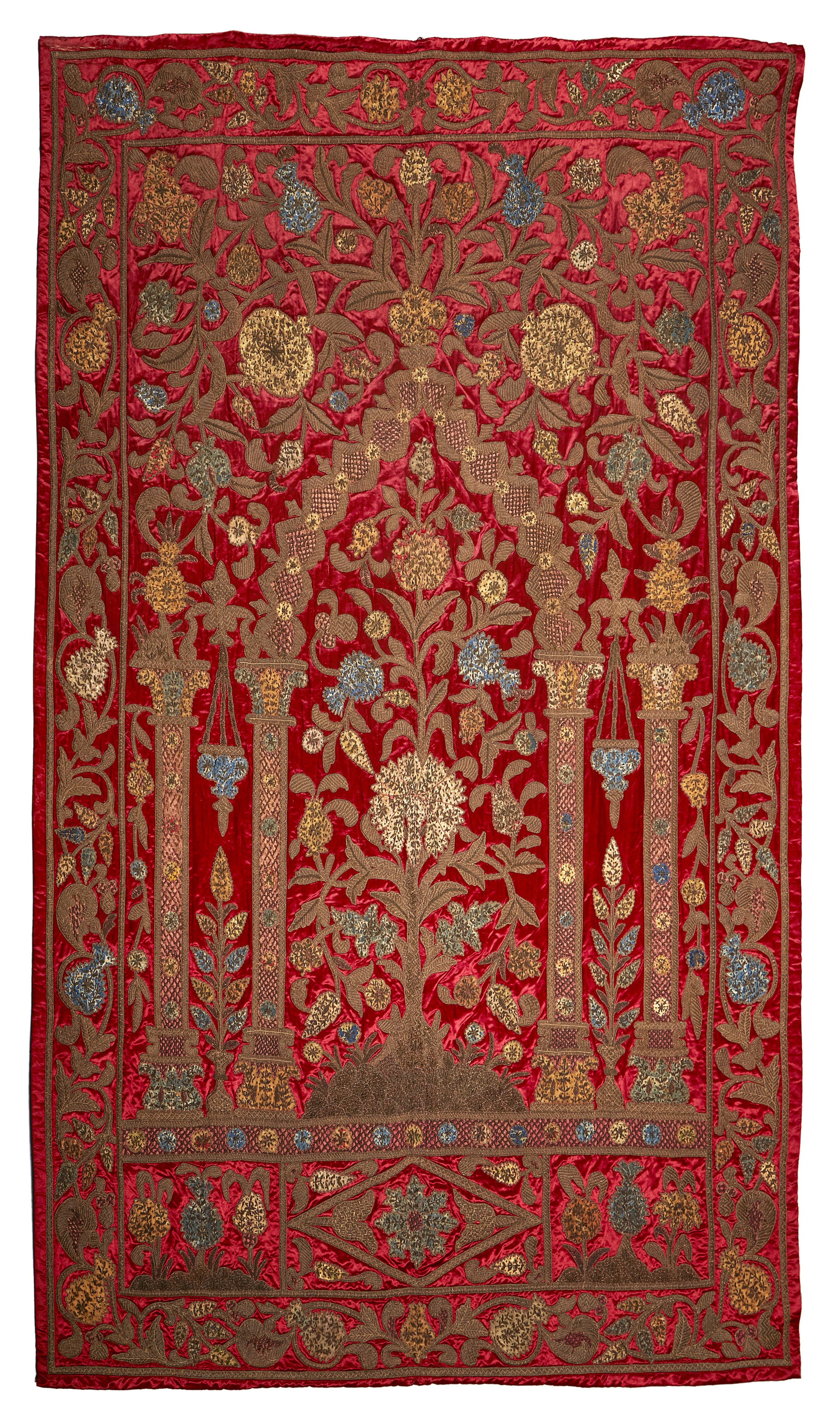 Lot 209 Islamic prayer tapestry, Ottoman Empire, late 19th century (cm 266x179)
Sold: € 10,000

The closing of the first session also saw noteworthy achievements for the drawings and engravings department, as in Le Bain by Félix Vallotton (€ 22,500), Les Deux Baigneuses by Pierre-Auguste Renoir (€ 6,250) and the woodcut of the master Albrecht Dürer (€ 5,625).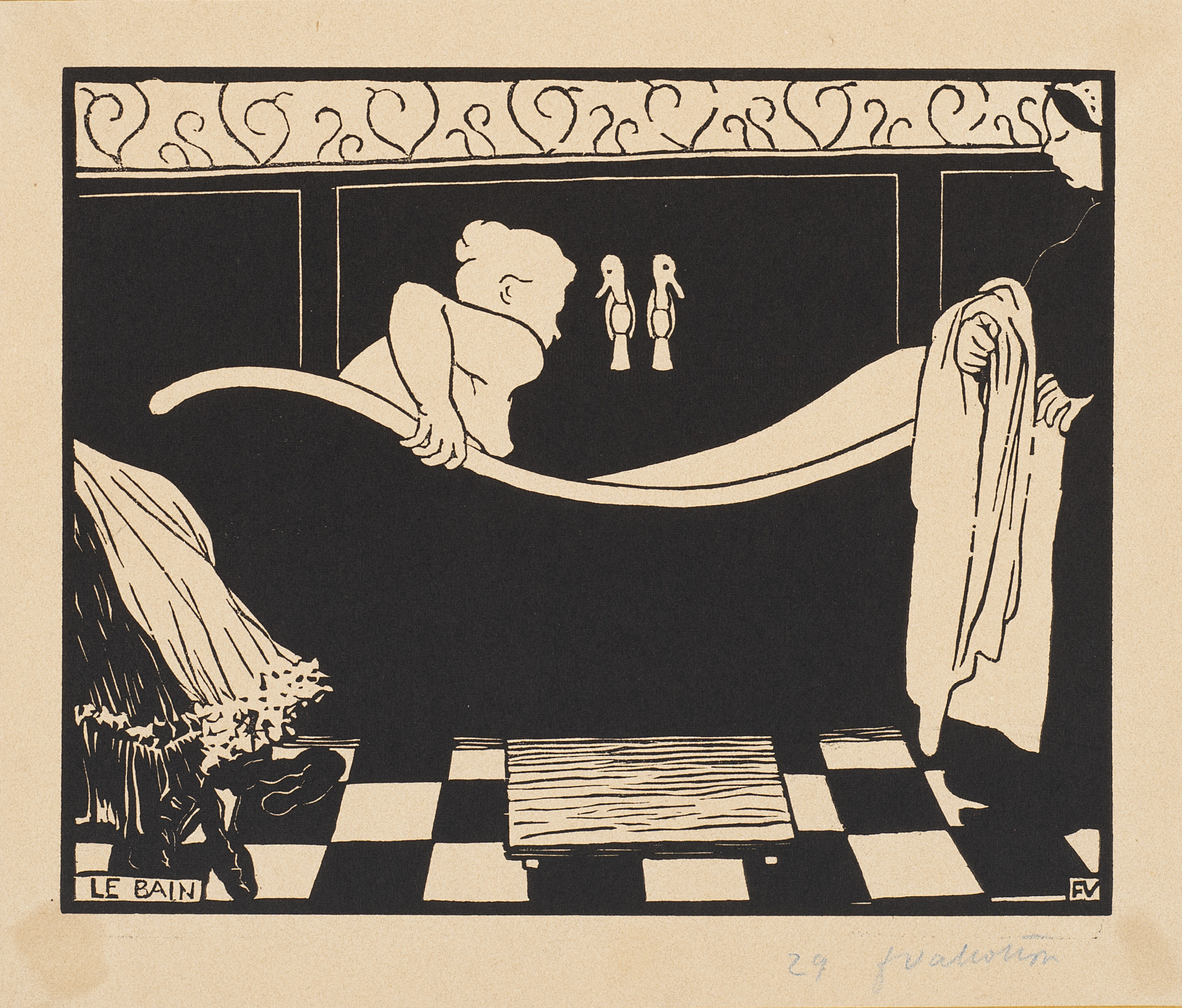 Lot 126 The Bath woodcut Numbered and signed in blue pencil at lower right 29 Vallotton;
Glued at the corners to the original mount which bears an embossed stamp of
L'Estampe originale From the French periodical L'Estampe originale (1893-1895), Album VIII 214x254 mm.
Sold: € 22,500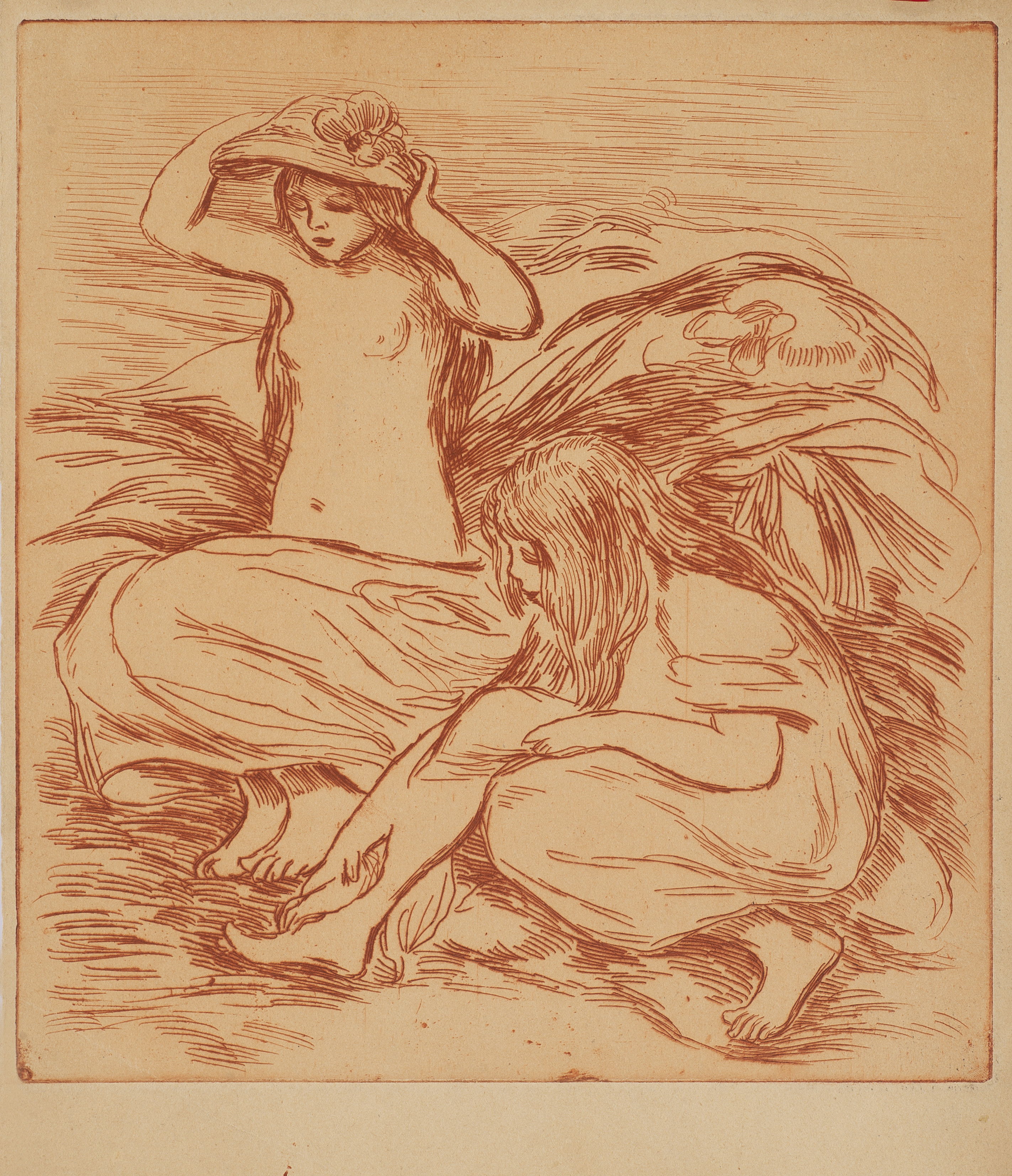 Lot 120 Pierre-Auguste Renoir (Limoges 1841 - Cagnes-sur-Mer 1919),
The two bathers, etching, out-of-edition specimen printed in red ink for French periodical
L'Estampe originale (1893-1895), mm 260x238
Sold: € 6,250