On April 12, 13, 14 at Palazzo Crivelli, the Old Master Paintings Department will present a very refined selection,
confirming its solid positioning in the national market through a proposal of more and more important names, highly appreciated by cultured and demanding collectors. An extremely heterogeneous catalogue in terms of genres and periods, in which - by following a chronological order - two gold tondi stand out: Madonna and Child by the well-known Senese painter Sano di Pietro (lot 111, estimate € 50.000 - 55.000) and Madonna of Humility and angels by Romagna's painter Giovanni Francesco da Rimini (lot 110, estimate € 35.000 - 40.000), a rare proof of the artist's late period, coming from the prestigious Bernasconi Collection.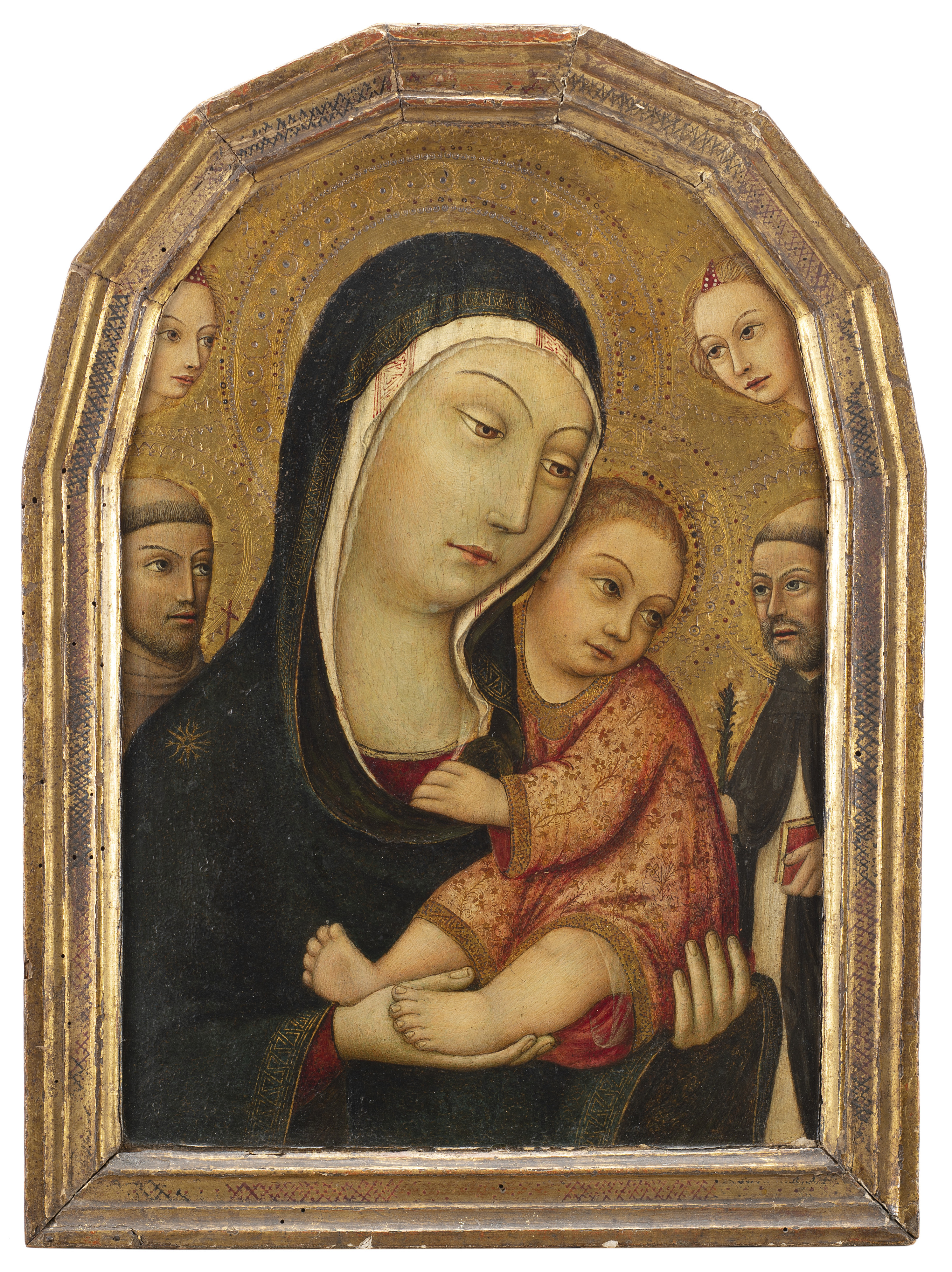 Lot 111_Sano di Pietro ( Siena  1405 - Siena  1481 )
Madonna and Child, saints and angels
Tempera and gold on panel, 57.2x42.1 cm
Estimate € 50,000 - 55,000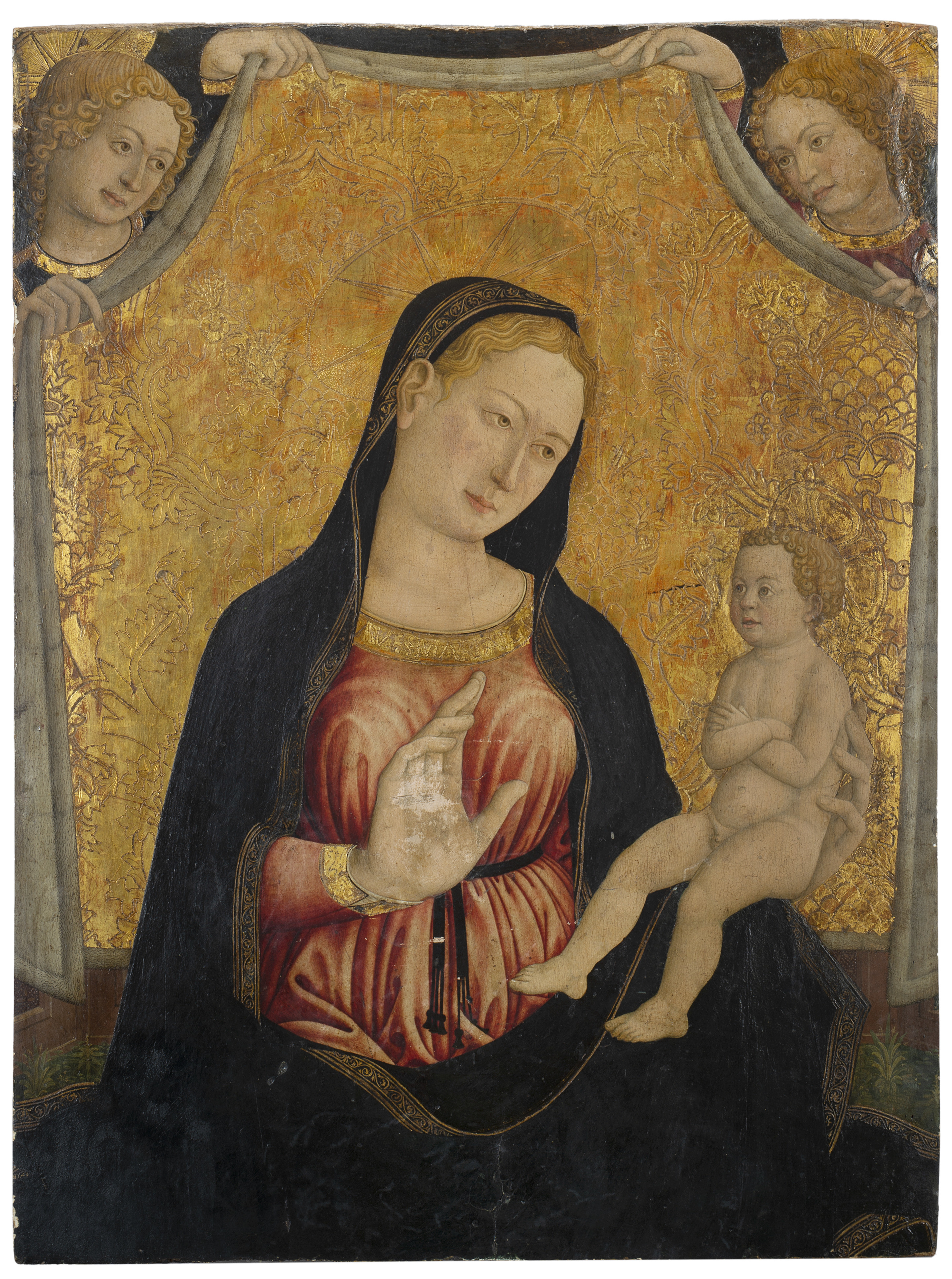 Lot 110_Giovanni Francesco da Rimini (Rimini 1415-1420 ca. - Bologna entro il 1470)
Madonna of Humility and angels Tempera and gold on panel, 70.5x53.5 cm
Provenance Collezione Bernasconi
Estimate: € 35,000-40,000


Thinking about the early 16th century, both exceptional examples of pictorial quality are the Holy Family with St. John by the Maestro del Tondo Campana (lot 107, estimate € 30.000 - 40.000) with evident Peruginian stylistic features and the St. John the Baptist by a "peculiar" Leonardesque master (lot 115, estimate € 60.000 - 80.000). The field in which the department boasts excellent awards is that of the 17th-century painting: a specific focus on the Genoese artistic area presents works from the Bottega Piola, first the Madonna and Saints by the progenitor Pier Francesco Piola (lot 83, estimate € 10.000 - 12.000), who was a pupil of the famous painter Sofonisba Anguissola and then a preparatory sketch for the fresco made in the Church of Santa Marta in Genoa by his great-grandson Paolo Gerolamo Piola (lot 89, estimate € 9.000 - 10.000). Moreover, The Nativity scene by the Flemish Vincent Malò (lot 96, estimate € 10.000 - 12.000), a great popularizer of the Rubensian language, working for a long time in the maritime Republic.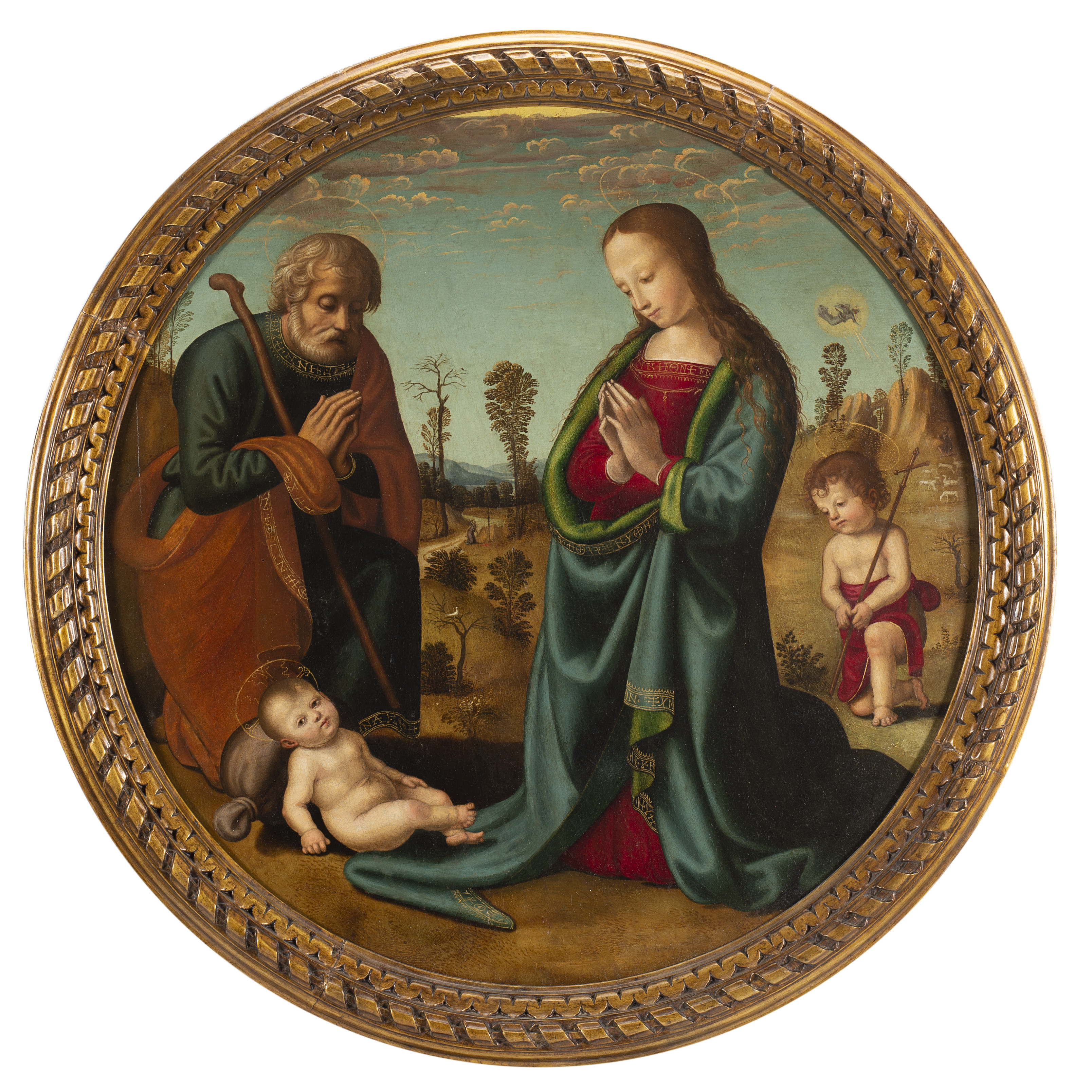 Lot 107_Maestro del Tondo Campana (Active in Florence on the first part of 16th century)
Holy Family with St. John
Oil on panel, (diameter 87 cm) 
Estimate € 30,000 - 40,000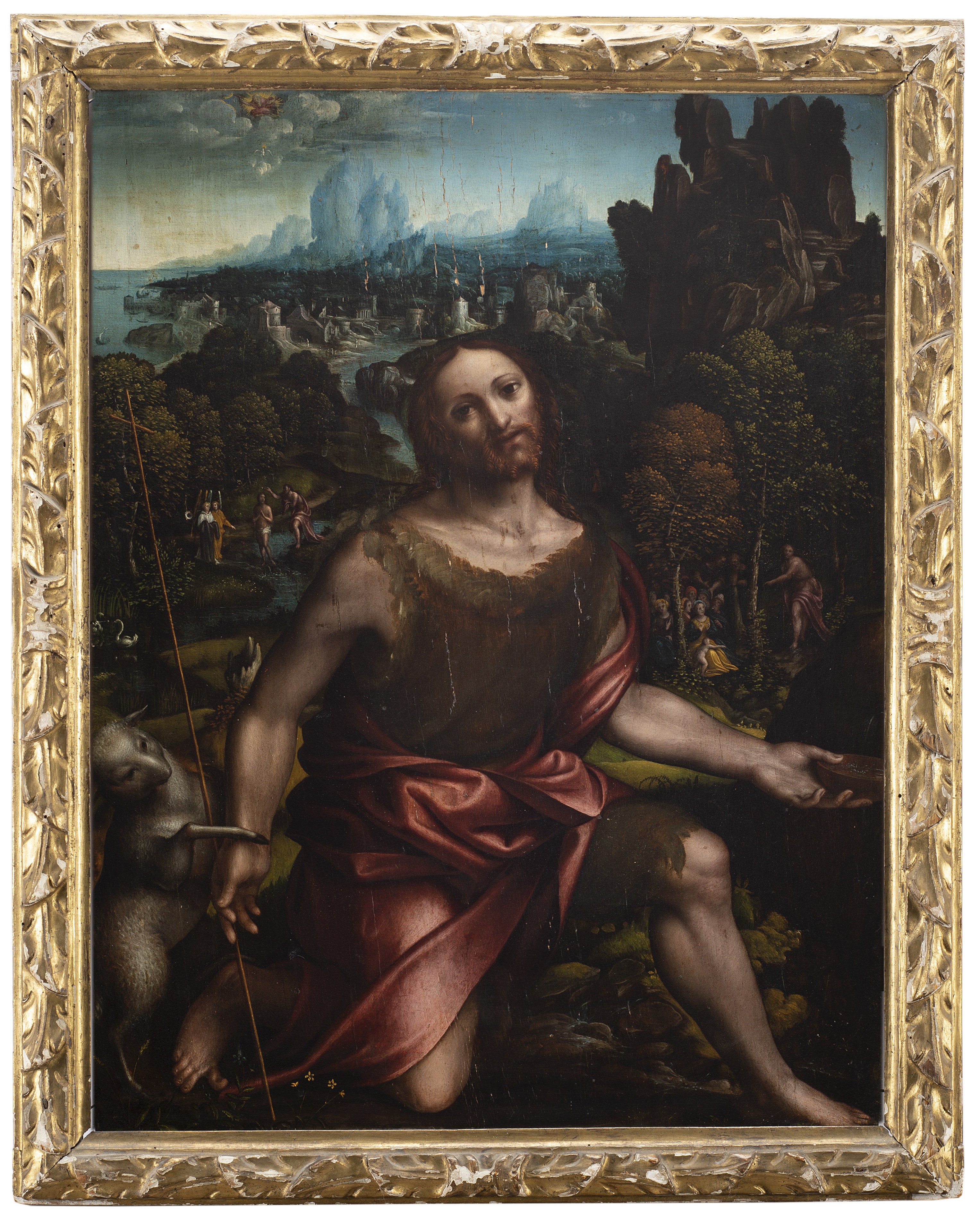 Lot 115_Leonardesque master, early 16th century
St. John the Baptist Oil on panel, 68x50.5 cm
Estimate € 60,000 - 80,000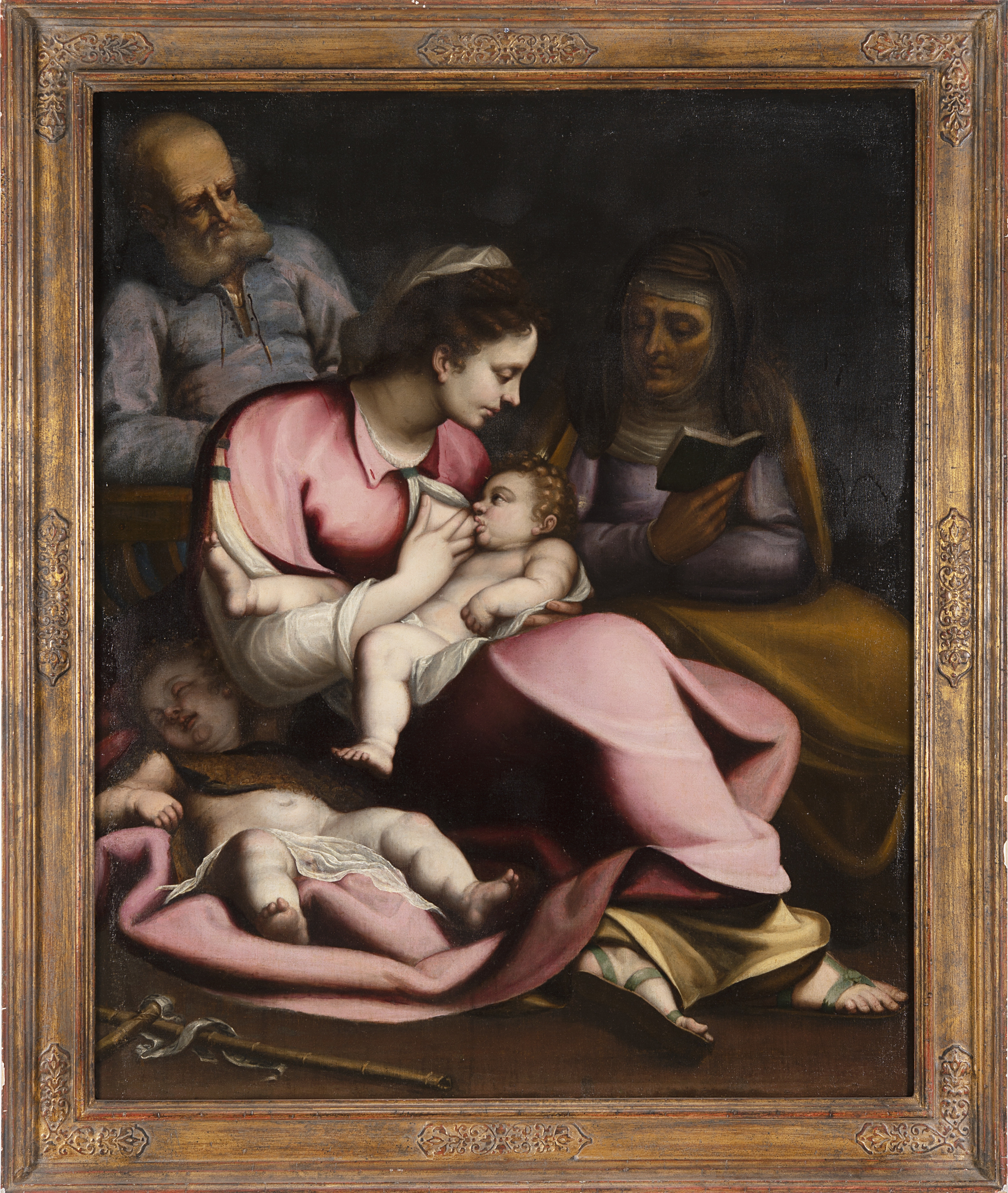 Lotto 83_Pier Francesco Piola (Genoa  1565 -  1600 )
Madonna and Child, in the presence of St. Joseph, St. Elizabeth and St. John
Oil on canvas, 122x99 cm
Estimate: €10,000-12,000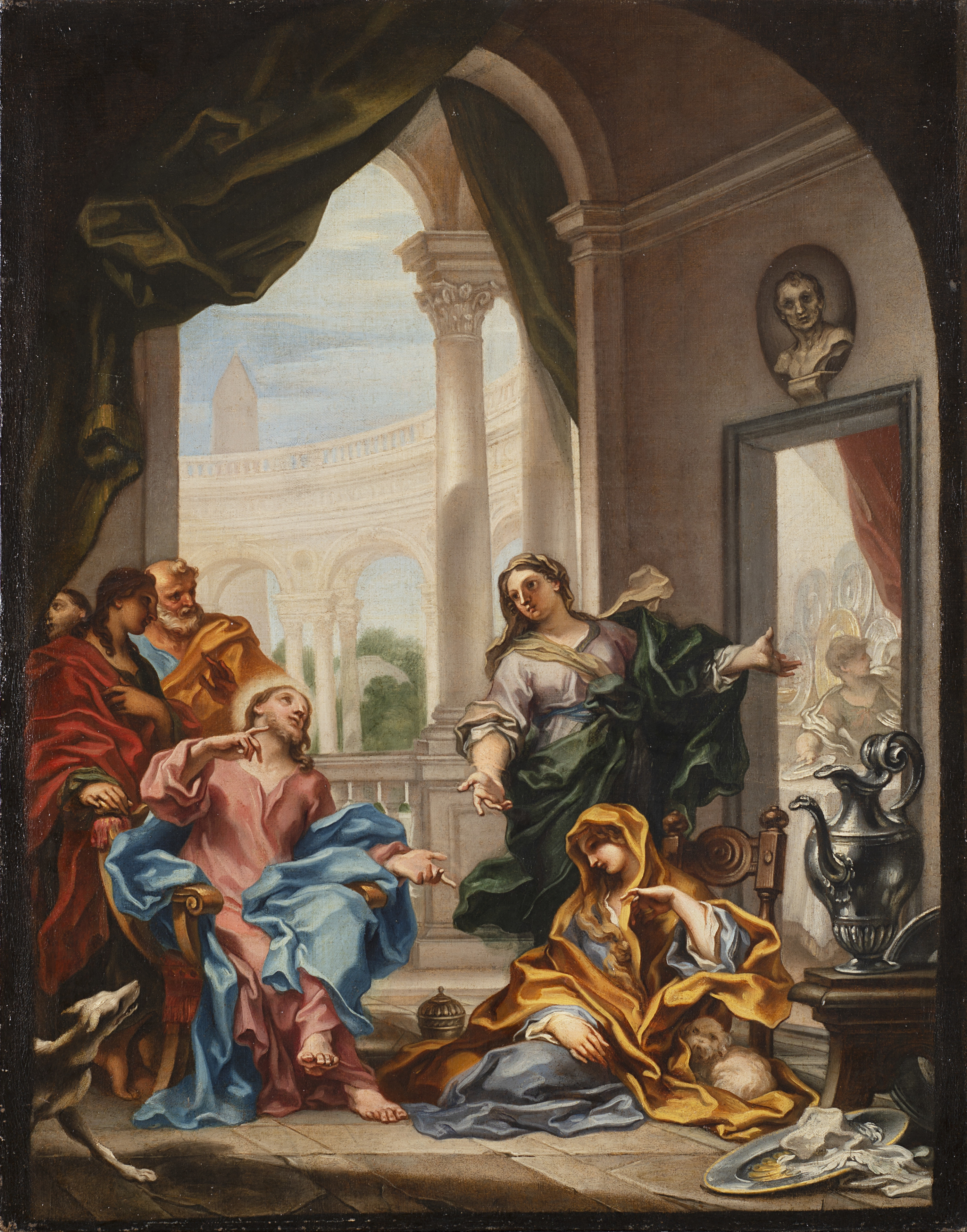 Lotto 89_Paolo Gerolamo Piola ( Genoa  1666 -  1724 )
Christ in the house of Martha and Mary
Oil on canvas, 77.5x61 cm
Estimate: € 9,000-10,000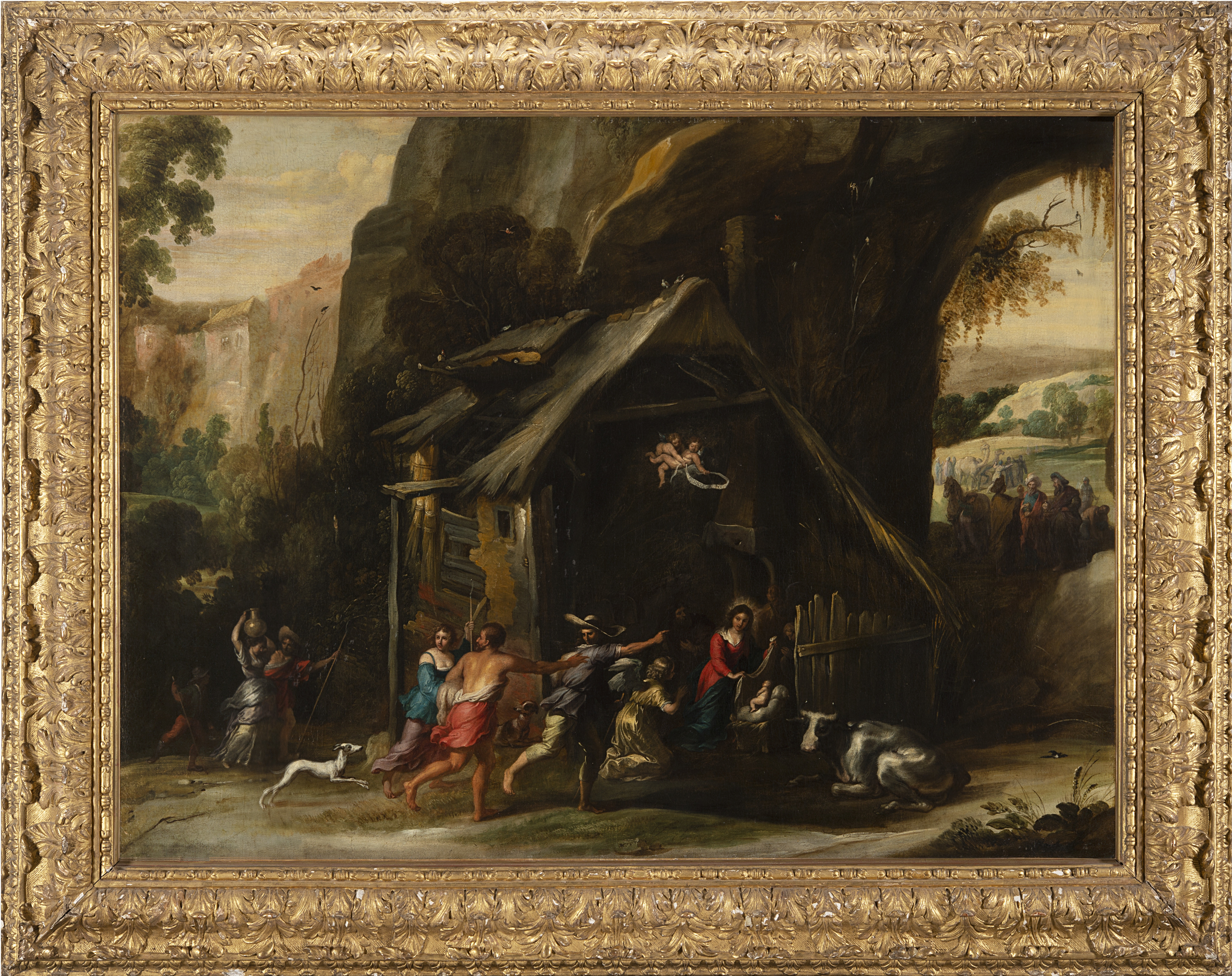 Lot 96_Vincent Malò (Cambrai, 1602/1606 c. - Roma  1649)
The Nativity Oil on canvas, 134x139 cm  
Provenance Collezione Elisa Patri Pagano
Estimate: €10,000-12,000
A very authoritative example for portraiture is Vittore Ghislandi, better known as Fra 'Galgario, with his Portrait of a Young Man (lot 109, estimate € 20.000 - 30.000), an artist among the most famous European exponents of the genre, whose works found their place among the most important Lombard collections: from that of the patron Giacomo Carrara to that of Count Gian Giacomo Poldi Pezzoli. Representing the early 18th century, the sublime example of still life by the Emilian Cristoforo Munari (lot 114, estimate € 80.000 - 100.000) and the lively colors of the Landscape with woodcutters and travelers by Marco Ricci (lot 104, estimate € 10.000 - 12.000), whose lesson will be treasured by the great landscape painters of the century.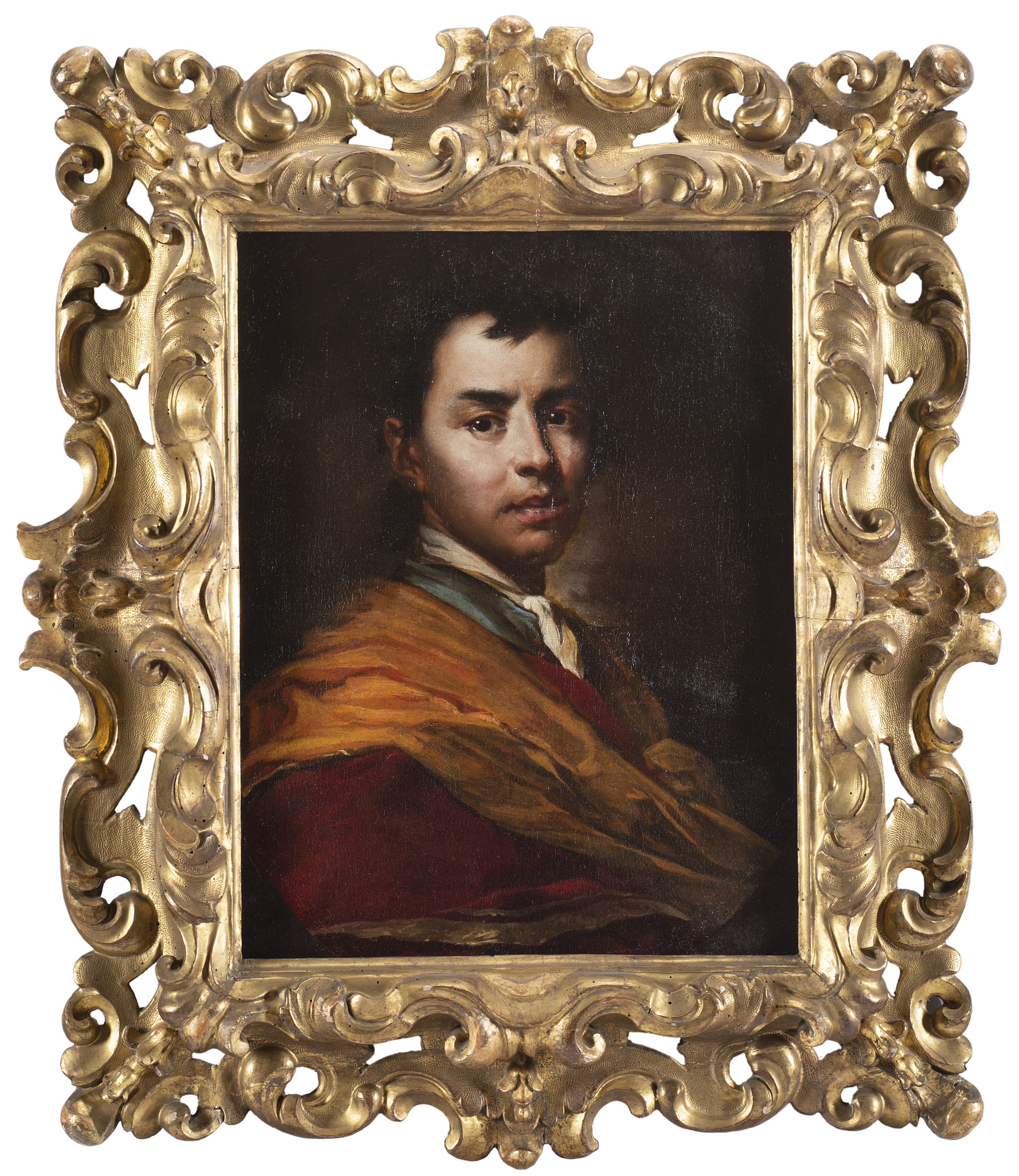 Lot 109_Vittore Ghislandi detto "Fra Galgario" (Bergamo  1655 - 1743)
Portrait of a young man
Oil on canvas, 63x48.5 cm
Provenance Bergamo, collezione Arno Rota
Estimate: € 20.000-30.000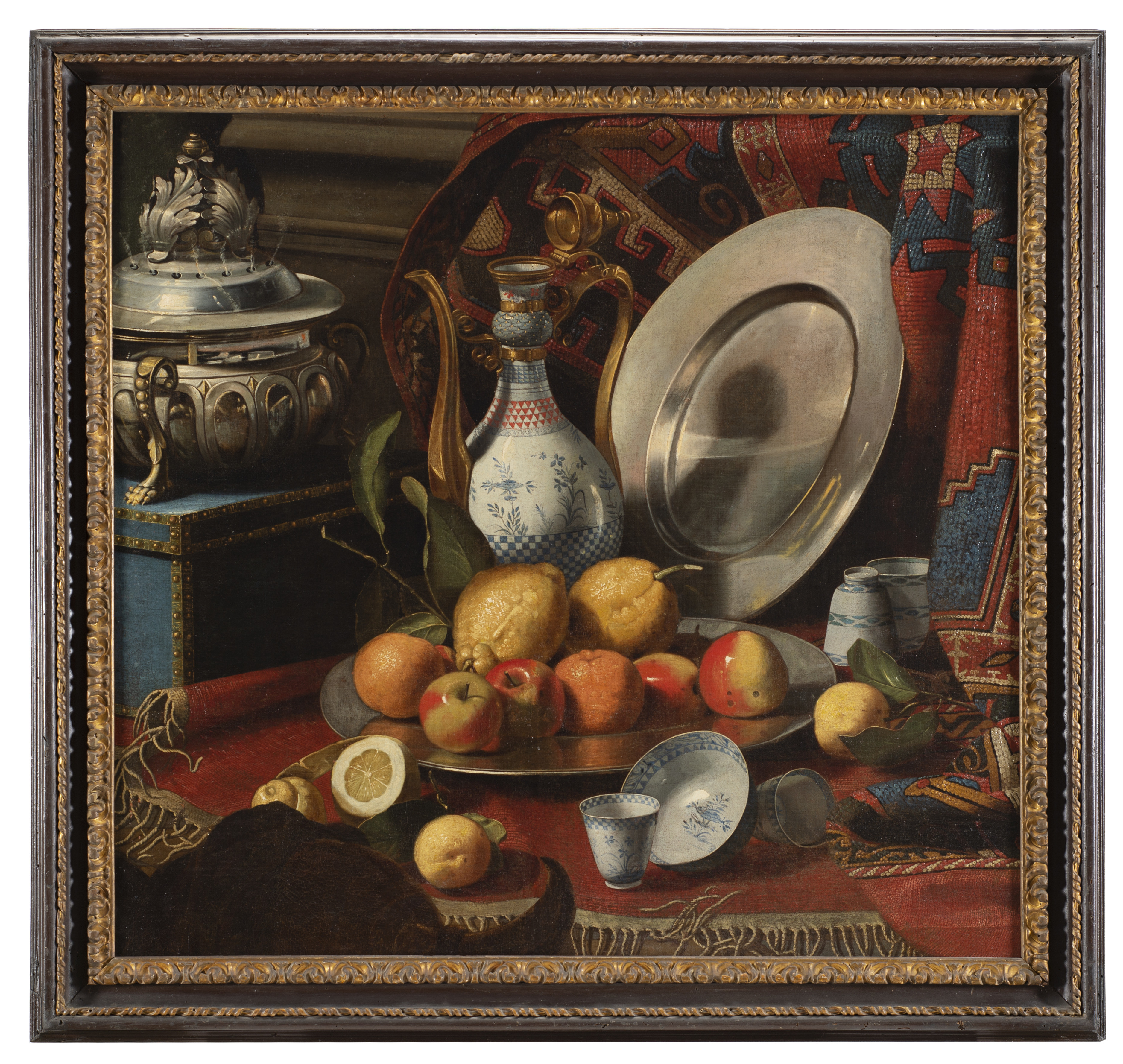 Lot 114_Cristoforo Munari (Reggio Emilia 1667- Pisa 1720)
Still life with incense burner, trunk, fruit tray, teapot in chinese style porcelain, on table covered with Ushak carpet
Oil on canvas, 114.5x123.5 cm
Estimate: € 80,000-100,000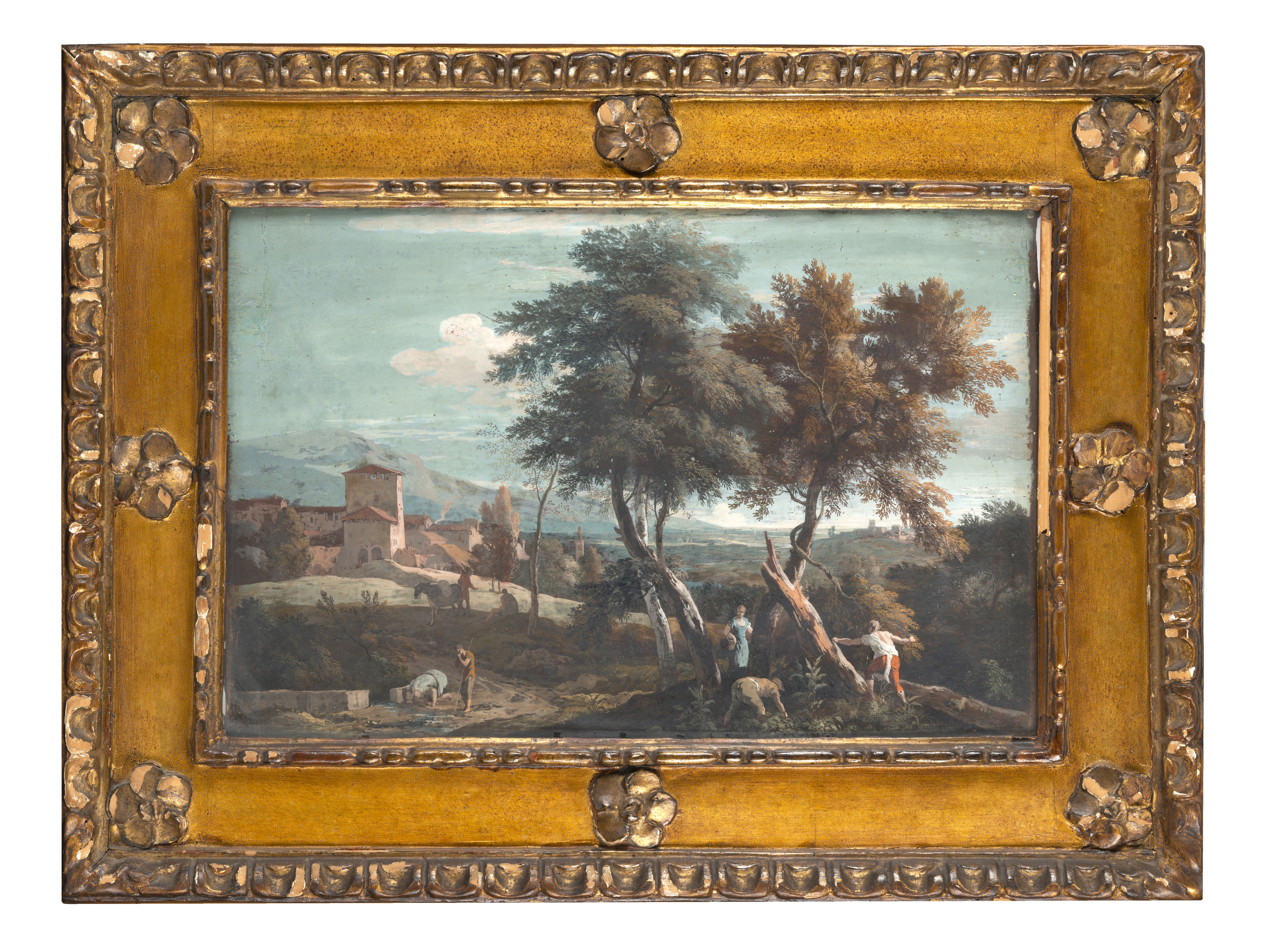 Lot 104_Marco Ricci (Belluno  1676 - Venezia  1730)
Landscape with woodcutters and travelers
Tempera on paper, 31x46 cm
Estimate: €10,000-12,000